The company
Founded in 2021 by a leading group of experienced scientists and experts in biotechnology, BioCapsid Therapeutics is focused on advancing its proprietary innovative product to clinical studies for the treatment of sepsis and other complex disorders with unmet needs, including sepsis, multidrug resistant bacteria, traumatic brain injury, acute renal failure (AKI) and more.
BioCapsid Therapeutics' novel medicine is the empty shell, termed capsid (nanocapsid – NC), of simian virus 40 – SV40. The nanocapsid is potentially capable of treating diseases with complex pathophysiology.
Decades of research established that SV40 is non-pathogenic to humans. All the more so the empty capsid, which does not contain genetic material and therefore cannot propagate.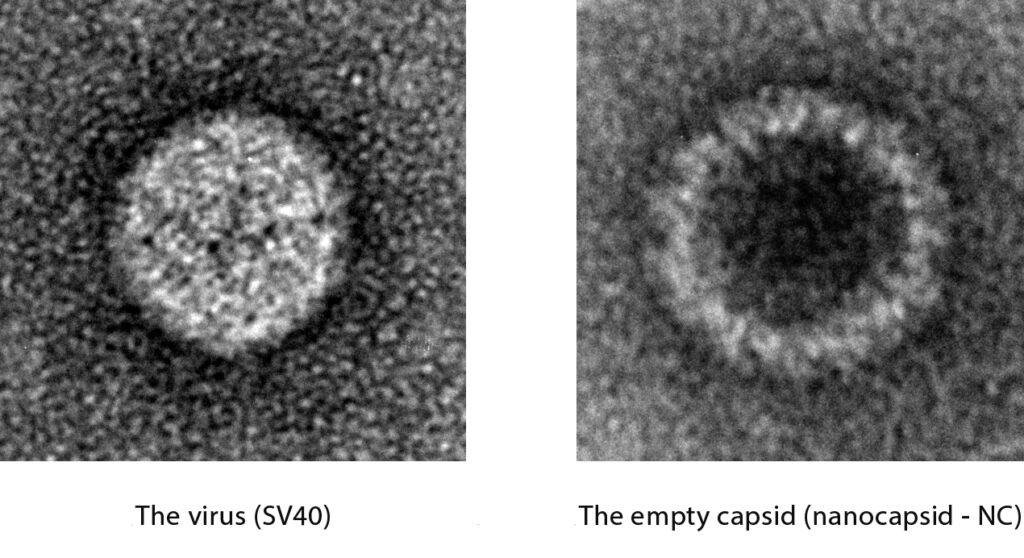 The current focus of BioCapsid Therapeutics is the development of a treatment for sepsis based on its innovative product in combination with antibiotics. The company anticipates that the combined therapy will be more effective than each of the agents alone.
Management Team
Dr. Shlomo Dagan, CEO
Over 30 years experience in R&D and strategy management in the biotechnology industry.
Prof. Ariella Oppenheim, Inventor & Founder
Faculty of Medicine, Hebrew University, Jerusalem.
Dr. Arieh (Arik) Eden, Medical affairs
Head of ICU, Carmel Lady Davis Medical Center, Haifa.
David Oppenheim, Strategy
Senior Lecturer in visual communication at the Wizo Academy, Haifa.
Dr. Stanislav (Slava) Kler, Principal scientist
Extensive experience in developing nanocapsids. Faculty of Medicine, Hebrew University, Jerusalem.
Prof. Tal Burstyn-Cohen, Scientific consultant
Leading investigator, the role and mechanism of the TAM (Tyro3, Axl, Mer) receptor family in health and disease. Faculty of Medicine, The Hebrew University, Jerusalem.
Dr. Veronika Butin-Israeli, Scientific consultant
Wide experience in disease mechanisms. Shaare Zedek hospital, Jerusalem.